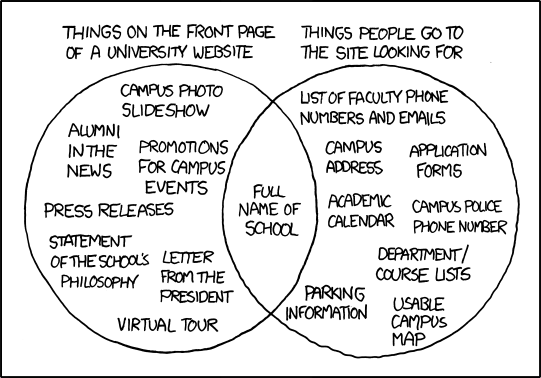 School districts are cutting back on server space and software purchasing. This makes it hard to create and maintain usable classroom websites. Luckily, the Web is loaded with plenty of free alternatives.
You say your school is unable to purchase Dreamweaver? Try Nvu. For those who like to have more control than templates offer and no funds to purchase expensive software, NVU is a good alternative to the popular Dreamweaver.
Server space for websites is being drastically cut? If you're okay with templates, Google Sites and Weebly both offer some great hosting options. With the right know-how, one does not have to be limited to templates, but both services offer a nice variety of templates with many features that will improve the interactivity of your site. Google's sites offer seamless integration of the many Google tools also available for free. Weebly is a slick online web editor and host that also offers many interactive components to take your site to the next level.
Sometimes districts offer a small amount of space for a "templated" web page, but there are limits to resources. Simply tap into the many web-based tools that are free to users with an email address in order to enhance your students' experience.
As mentioned above, Google offers many tools that can be easily converted to educational purposes. Google calendars provide both a self-standing website option and an embed-able element so that you can add this feature to your own site. Google Groups can provide a password protected space for discussion and file sharing. Google Docs give you the opportunity to produce collaborative documents, spreadsheets, images, surveys and quizzes, and presentations. Many of the tools on Google Docs can easily be "hacked" to fit teacher and student needs involving sharing and privacy as well as web publication possibilities. These free tools only skim the surface of what Google has to offer and did I mention it was all free? 😉
For lists of resources, teachers can utilize any number of social bookmarking sites. There's Delicious which uses tags and clouds to create user-friendly interfaces and organizational systems. Diigo has many great collaborative possibilities. EverNote even takes the collaboration a step further and offers a desktop version for easy syncing. All of these tools can be used to provide students their own Internet-based libraries specific for their needs.
Communication is an important component of any teacher's responsibilities. What better online tool for communication is there than the blog? Google has Blogger. WordPress is another great blogging tool and is utilized over at Edublogs. Blogs are free to set up and provide many opportunities for interaction with your students, parents, and colleagues.
This is just the tip of the ice berg when it comes to free tools that can provide an alternative to the traditional classroom website. Almost any online tool has a practical classroom application. What are some of the tools you use for your classroom website?
Zac Early is an instructional specialist with the eMINTS National Center. You can read some of his other posts over at Suppl_eMINTS.